Four Ideas for Marketing Travel in a Tough Economy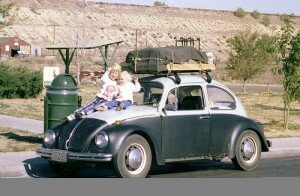 With the typically busy travel weekend of July 4th looming, I thought I'd take a look around the Webs and take the temperature of the industry. There's good news and bad news, and I have a few ideas to share on how to tune your marketing during a down economy.
AAA projects a decrease of about 2 percent in July 4th travel compared to 2008. This is despite lower gas prices compared to the same time last year and attractive discounts on airfare, hospitality, and attractions (AAA.com/news). A Hotels.com survey suggests that those who do travel are looking for extras from airlines and hoteliers — meals, activities, free nights — to sweeten the deal (travelindustrywire.com). Travelocity.com reports that lower airfares and hotel rates have increased travel intentions over their level six months ago, meaning more people now intend to travel this year than did at the beginning of the year (travelindustrywire.com).
How to Market to Take Advantage of These Trends
Despite the increased travel intention, consumers are waiting longer to book their travel plans. I know several outdoor and travel business owners who've told me that they're getting calls weeks before a planned travel date rather than months. This can cause a lot of sleepless nights worrying about bookings. Here are some ideas for dealing with this consumer behavior:
Offer Incentives for Early Booking – Try to get customers into your system early, and hold onto them by "dripping" useful information to them using an automated email series.
Offer Guarantees or Flexible Bookings – Travelers who are concerned about their budgets can be wooed to book now by a best price guarantee or flexible bookings: "Book now, change your reservation at any time at no additional charge."
Give Extras, Rather Than Dollars Off – Look for opportunities to offer your customers something extra without dropping your rates. Partner with related business for discounts, or take advantage of your excess inventory or capacity to offer extra nights, free meals, or complimentary services.
Promote Your Last-Minute Deals – Use your website, Twitter, Facebook, and other "right now" communication channels to promote last-minute deals to fill up your trips, rooms, and events.
The good news is that people will still be traveling this summer and beyond. The trick is for you to give them something that grabs them, without giving away your profits.
What are you doing to find the travelers this season?
(photo by roadsidepictures)