Putting in the Miles for a Good Cause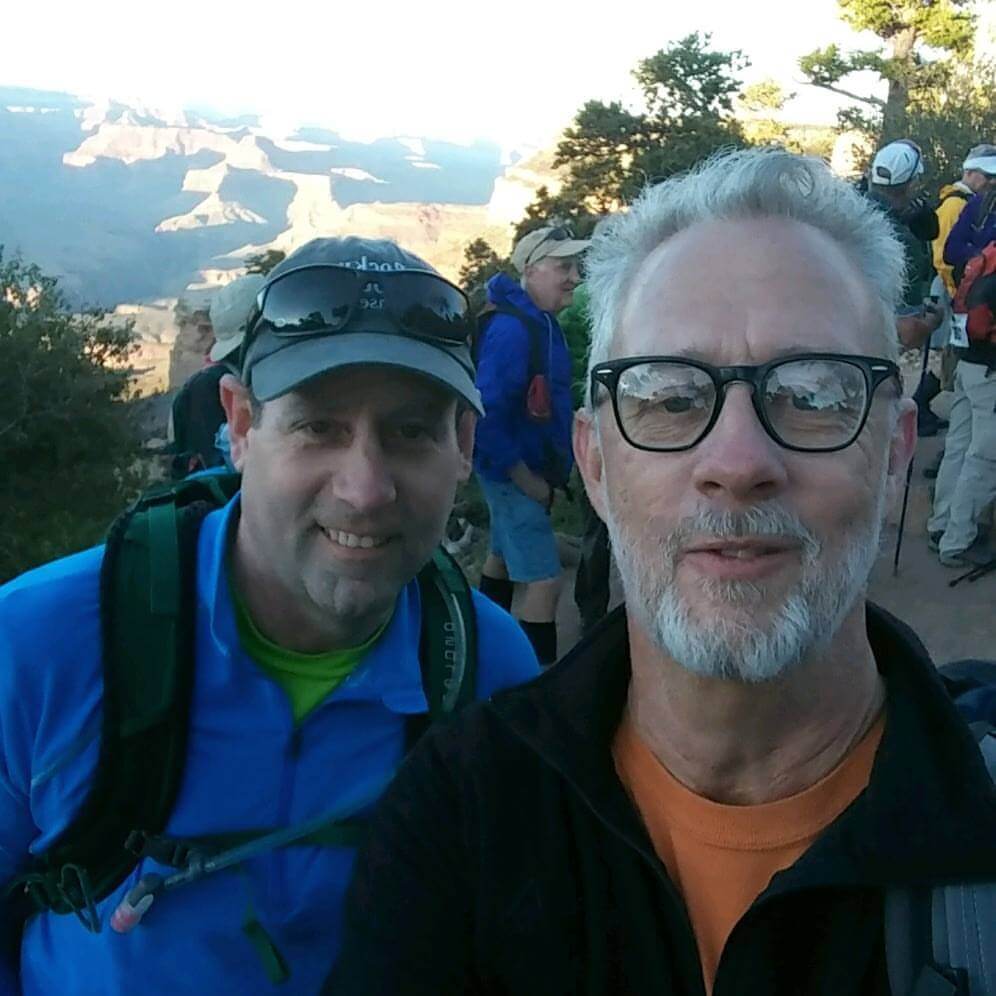 As many of you know, there's a reason we have "trails" in our business name and a compass in our logo. Our lead trailblazer, Ed Tankersley, loves to hike, mountain bike, snowboard, and just generally kick around outdoors, and he founded Eight Trails to provide web design, development, and online advertising with a focus on outdoor recreation and destination businesses. (You can see some of our outdoor-related client work in our Portfolio section.)
In May of 2017, Ed put his love of hiking to good use, trekking from the South Rim to the North Rim of the Grand Canyon in one day to raise funds for Cystic Fibrosis Foundation. Here's a snippet from Ed's thank you letter to his sponsors:
"My GPS tracker says I made the 22-mile hike in about 9 hours of hiking, but it was well over that number when you include meal breaks and trailside rest stops.
"It was a terrific hike with some jaw-dropping scenery, wonderful people to hike with, and a great support staff and guides. Most of all, I'm so grateful to all of you for your donations to Cystic Fibrosis Foundation and for your good wishes for me on the hike. Together, we donated more than $6100 toward CF research (and the event raised $94,213!). High fives all the way around.
"By the way, if you're thinking about doing this hike or something similar (and there's truly nothing like a Grand Canyon rim-to-rim hike), then in addition to training for distance and elevation, make sure you train for duration (9+ hours of hiking) and nutrition/hydration."
You can still donate to CFF in support of Ed's rim-to-rim hike: goo.gl/iLjKws